Candace earned an associate degree from Lord Fairfax Community College, now Laurel Ridge Community College, and graduated from the Virginia Bankers Association's School of Bank Management at the University of Virginia. She also graduated from the Virginia Bankers Association's Executive Leadership Institute and the Top of Virginia Regional Chamber's Community Leadership Program.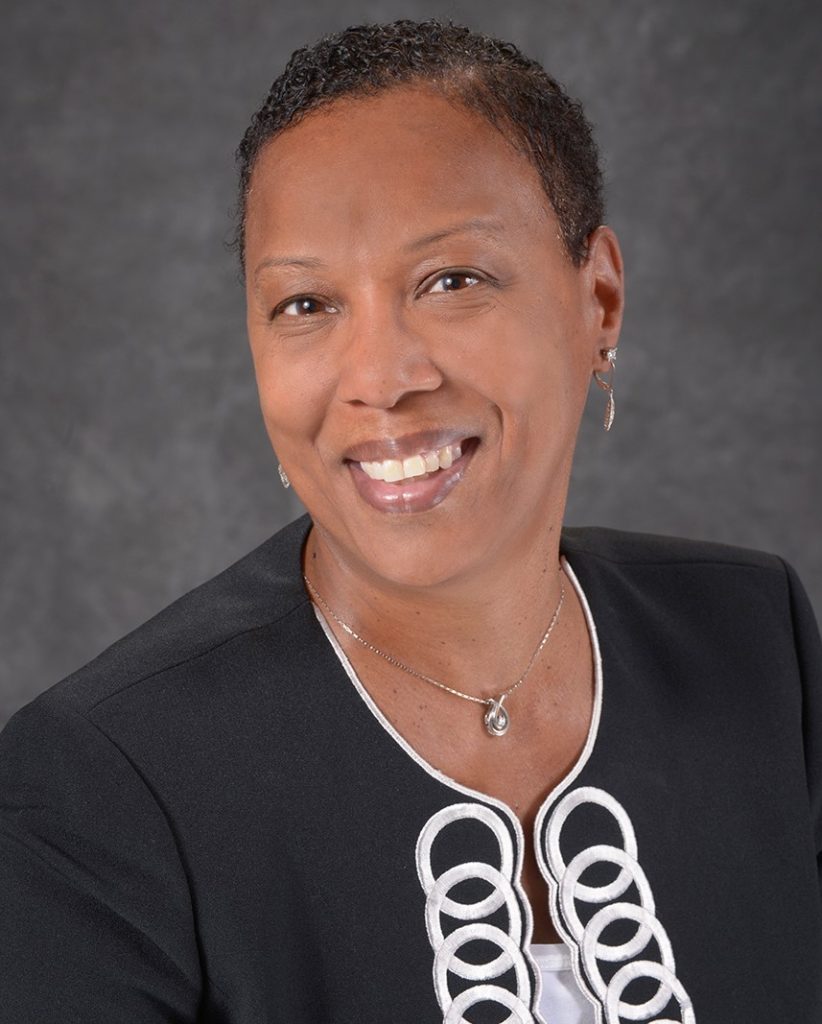 Candace started her banking career in 1985 as a teller at First American Bank before moving to Jefferson National Bank. She joined Virginia National Bank in 2003 and served as a branch manager.
Candace is currently Vice President of First Bank. She serves as the bank's IDEA (Inclusion, Diversity, Engagement, Action) officer. "I say to everybody, 'Diversity isn't color always. It's diversity of thought and ideas, and also exploring how we can help understand each other.'"
Outside of banking, her community involvement and community service activities are extensive. She currently serves on the boards of the Museum of the Shenandoah Valley, the Fremont Street Nursery School, and the Douglas Alumna Association.
Candace is on the board of Reaching Out Now, an organization that supports under resourced youth and their families in need of support in the school system through engaged community partners and a volunteer network. She is active with the United Way of Northern Shenandoah Valley and the Family Services Committee for Habitat for Humanity Winchester/Fredrick County.
She previously served on the boards of The Free Medical Clinic and Habitat for Humanity. She was a Special Olympics as a coach and a member of the LFCC Naming Task Force.
Candace is extremely proud of her son Ian who graduated with his PhD in physics from Harvard University in May 2023. He is the 3rd generation in the Davenport family to earn a PhD.
"I believe my purpose is to serve – I'm so grateful for the experiences that stretch me beyond my comfort zone. I have learned and grown in ways I couldn't have imagined. "