Zebulun Davenport was Student Government Association President, an award-winning drum major in the Handley band, a state silver medalist in Wrestling and a member of Handley's 4 x 100-meter relay regional team. He earned a Bachelor of Science in Communications/Public Relations with a minor in Human Services and a Master of Education in College Student Personnel Administration at James Madison University.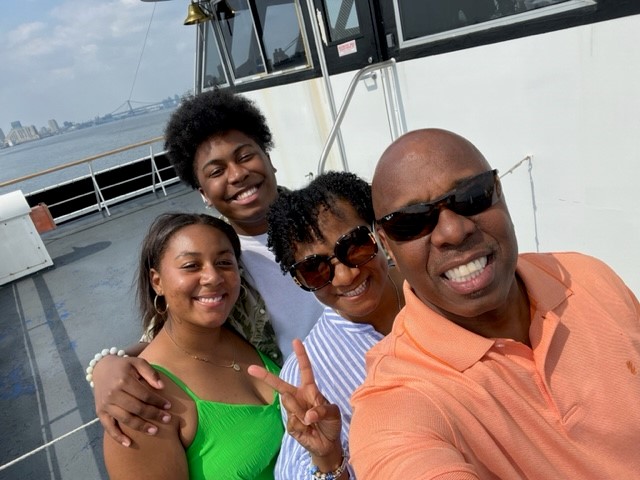 He worked in the Financial Aid office at Laurel Ridge Community College, formerly Lord Fairfax Community College, from 1993 until 1997. While in the Winchester area, Davenport mentored inner-city teens needing direction and guidance. While in Harrisonburg VA, he also mentored troubled teens within the public-school system.
While committed to education, mentoring teens, and advancing his career, he is extremely proud of his family: his wife Jerusha, his children Zebulun II and Jenaea, and his mother Dr. Helen Davenport, a teacher with Winchester Public Schools for 30 years.
Zebulun Davenport earned his Doctorate in Higher Education and Leadership from Nova Southeastern University. He and his mother worked to receive their Education Doctorates at the same time.
Dr. Zebulun Davenport is the Vice President for University Advancement and External Affairs at West Chester University. His primary goal is student success and his contributions have advanced campus culture, organizational structure, and student achievement.
Davenport is a strategist who demonstrates care and concern while maximizing opportunities for all involved. His expertise includes the areas of strategic planning, fundraising, student retention, student learning outcomes, and assessment.
He has developed strategies for assisting first generation college students. He co-authored the publication: First-Generation College Students – Understanding and Improving the Experience from Recruitment to Commencement. In addition to this publication, he also authored and or co-authored three chapters in edited volumes and co-edited two books.
He has presented at workshops for numerous public agencies; educational institutions; state, regional, and national conferences; as well as to thousands of college students and professionals throughout his thirty-one years in higher education.
He is active with the Chester County Community Foundation.