Nancy Larrick graduated with the Class of 1926 at the age of 15. She graduated from Goucher College in Baltimore at the age of 19 and returned to teach English at Handley in 1929. She earned her master's degree from Columbia University in 1936 and her doctorate
in education from New York University in 1955.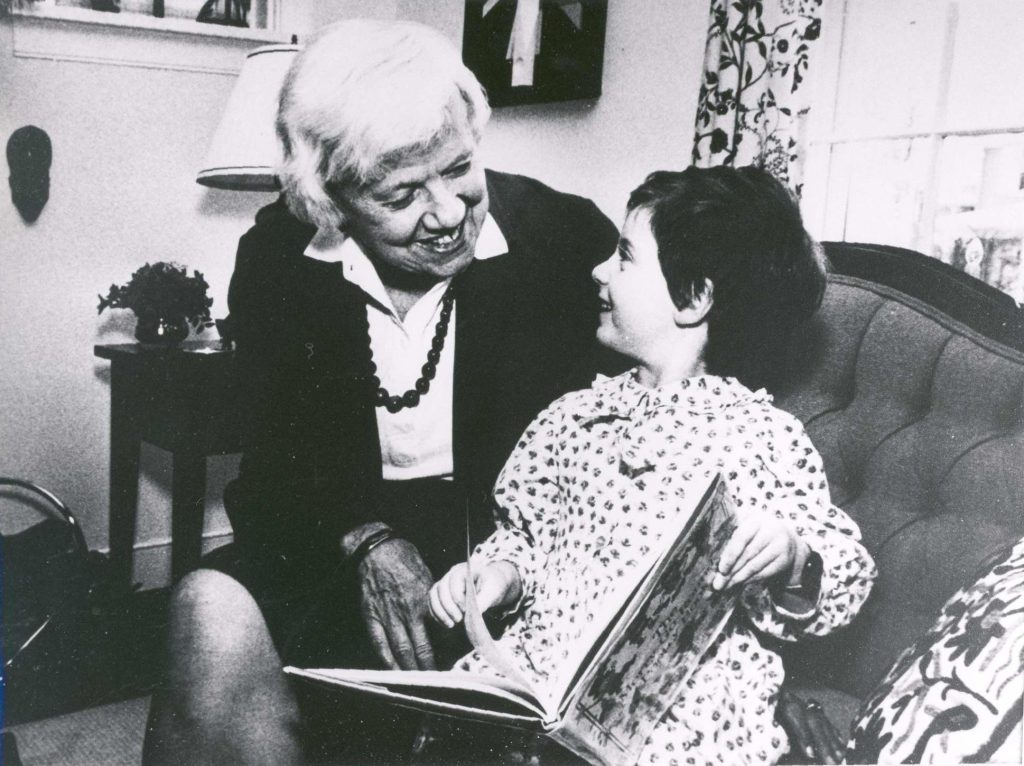 She left Handley to work for the Treasury Department in Washington during World War II. After the war, she moved to New York City where she became an editor for a publishing company that specialized in children's literature. She later became an editor of children's literature at Random House and worked as a freelance writer. Nancy Larrick Crosby used her maiden name professionally.
Her most popular work, "A Parent's Guide to Children's Reading," was published in 1958 and reprinted six times. She wrote twelve books for adults and wrote or edited 30 books for children that included 14 poetry anthologies.
In a 1965 Saturday Review of Literature article, she criticized the near absence of black characters in children's books. Her criticism pushed publishers to evaluate their policies and led to several follow-up studies.
She was an adjunct professor at Lehigh University from 1964 to 1979. She also taught at N.Y.U. and Indiana University.
Dr. Larrick was a founder of the International Reading Association, a literacy group with members in about 100 countries and became a worldwide lecturer on reading and children's literature. She continued to lecture after retiring to Winchester. She became involved with The Handley Library and was a major benefactor to the children's reading room.
In addition to her work with The Handley Library, she served on the Shenandoah University Board of Trustees.
Dr. Larrick received honorary doctorate degrees from Goucher, Leheigh and Shenandoah University. The Commonwealth of Virginia named her a laureate of authors and educators in 1992.