Elizabeth (Lizz) Halvosa Hart attended Handley from 4th through 12th grade. She was the head cheerleader her senior year. She earned her degree in Recreation at Richmond Professional Institute, now Virginia Commonwealth University.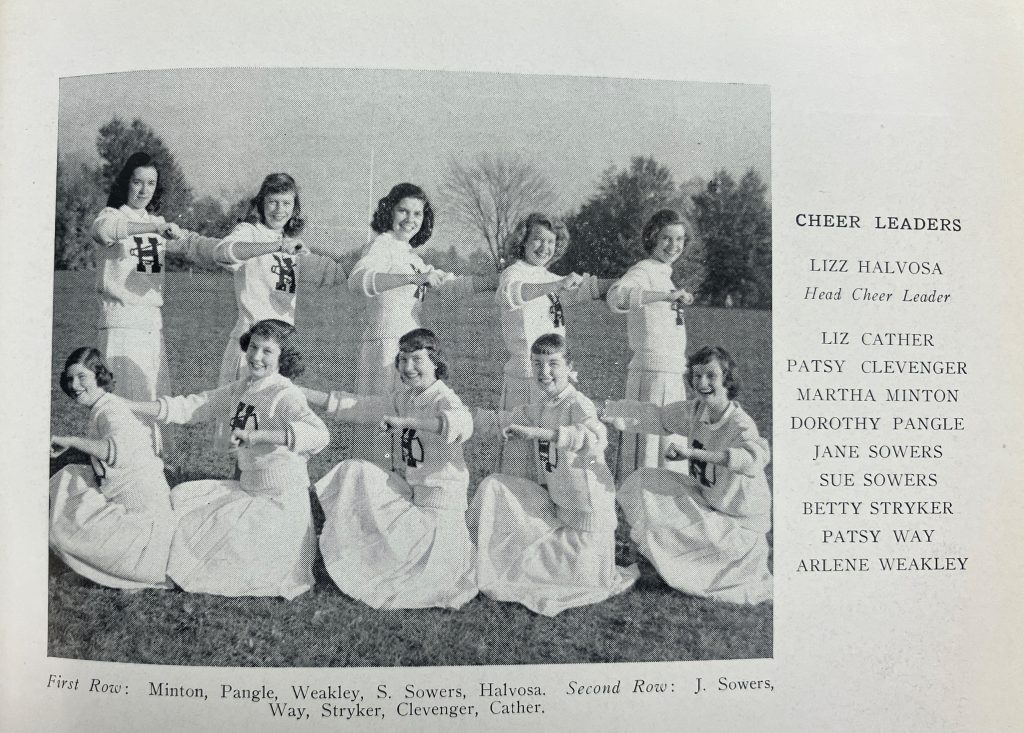 She and her husband Howard (Buzz), Handley Class of 1946, settled in Berryville where she taught 4th grade. She ran the city pool during the summer while teaching swimming and lifesaving.
Mrs. Hart returned to her beloved Handley High School in the early 1960's as a substitute teacher and soon became a guidance counselor, a position she held until her retirement. As a counselor, she worked tirelessly to encourage her students to reach their full potential and make the most of every opportunity. She affectionately referred to her students as "one of mine" when she would see them at any time.
She served as class sponsor for the class of 1973, Handley's 50th graduating class. Charlie Miller, a member of the class stated: "Mrs. Hart was our guidance counselor and class sponsor, a mentor and a friend. Her enthusiasm for all things Handley was legendary. Frankly, it is people such as she who make Handley a special place in our hearts."
One of her greatest joys was seeing her daughter and granddaughters Anne Walker and Kassie graduate from Handley High School.
Her daughter Robyn recently stated: "Her loyalty to Handley filled her heart with joy and her devotion to Handley was unwavering. A sunny Saturday sitting in the stands at the Handley Bowl was probably one of her happiest times and she rarely missed an athletic event where she could continue to cheer on her Judges." Numerous former students have stated they knew where she sat at the Handley Bowl and would always stop to say hello to Mrs. Hart.
Mrs. Hart filled her retirement days working as a Winchester Medical Center Auxiliary volunteer in the gift shop where she was recognized as a Volunteer of the Year for her service. She served as President of the Winchester Retired Teachers, was an active member of the Virginia Retired Teachers Association, and was a member of Delta Kappa Gamma, an International Society whose members are outstanding Women Educators.
The counseling suite at John Handley High School is named in her honor today.