Bodie Grim worked as a truck driver for the Rosenberger Lumber Company. He was a member of the Braddock Street United Methodist Church and a volunteer firefighter with the South End Fire Company. The late Adrian O'Connor wrote a column in which he stated: "Boyd Francis Grim was one of the finest fast-pitch softball players the northern Valley ever produced."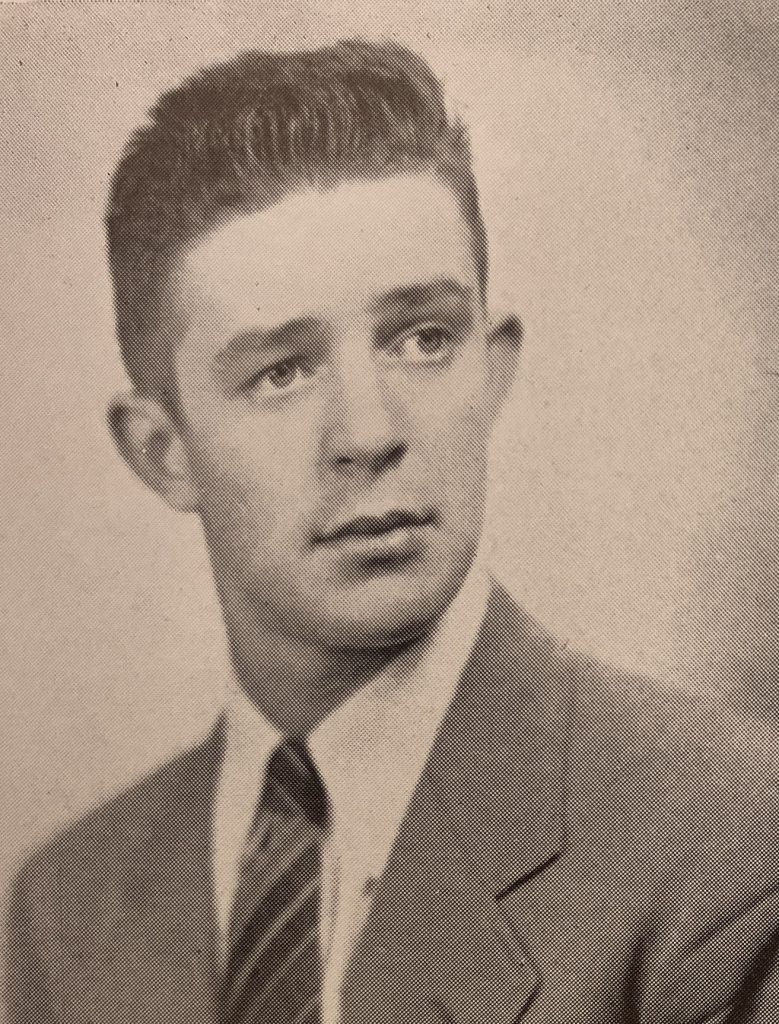 Jimmy Dix, a batboy for the fast-pitch teams, remembered Bodie: "He was very friendly, down to earth, and would always talk to you."
Large crowds would go the Winchester Recreation Park to watch church league and business league games in the late 1940's and early 1950's. Among the favorite "big hitters" was Bodie Grim, known to hit a softball beyond the light poles in straight away center field.
Outstanding at second base, Bodie played for Rosenberger Lumber Company in 1948 and 1949. He played for the J. V. Arthur Insurance team in 1950 and helped the team place second in the state tournament by hitting what was reported to have been the longest home run recorded at Byrd Field in Richmond.
Bodie was inducted into the U. S. Army on October 17, 1950 and received basic training at Camp Atterbury, Indiana. He deployed from Seattle in late March 1951 and spent 2 days in Japan before being sent as a replacement to Korea during the first week in April. He was killed in action at the age of 22 on April 24, 1951 while serving with the 7th Infantry Regiment.
The home field of the Handley baseball team in Jim Barnett Park is named in his honor.