George Glossner was nominated for the "One Hundred Handley Notables" by three of his students who are now teachers in Winchester Public Schools. Two described him as a legend among his students and peers.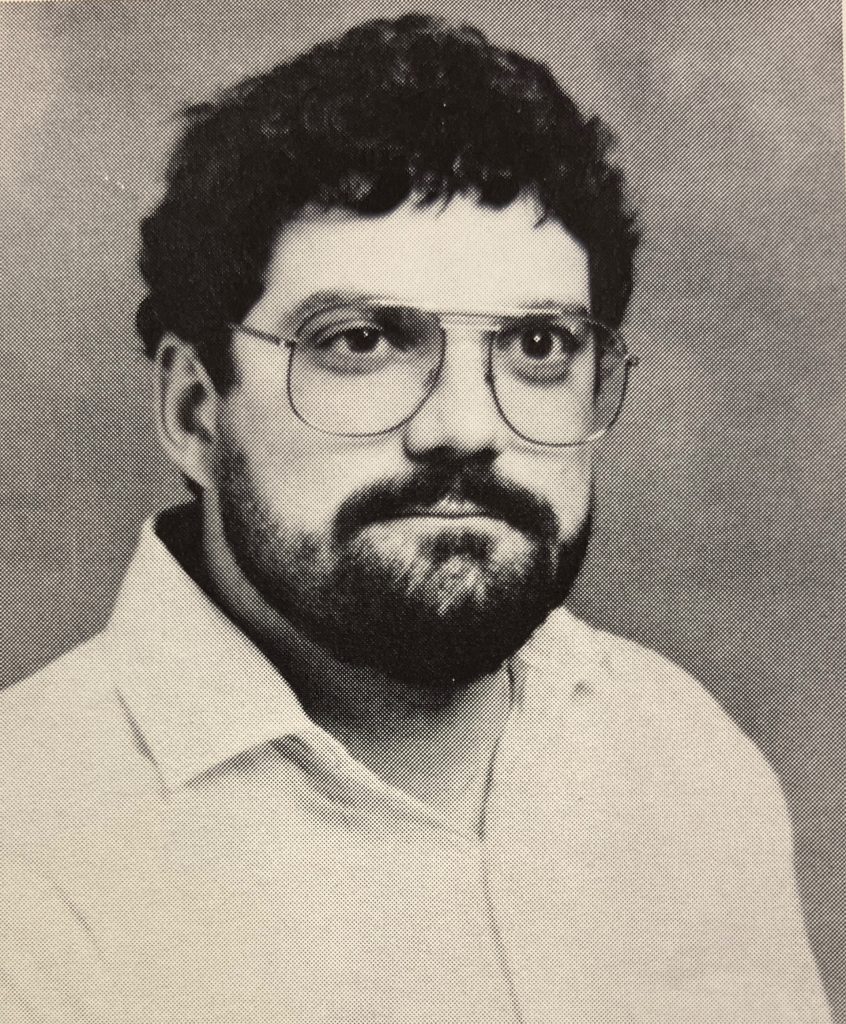 Students remember his classroom as stimulating, fun, loud, smart, and one of their favorites. Faculty and administrators remember him as a great mentor.
Behind his gruff exterior was a teacher who was passionate about his subject and who cared deeply for his students. When individuals ask if Mr. Glossner still works at Handley, the question is usually followed by a story of George's work as a teacher, a lecturer, an academic team coach, or just a guy students remember.
George recently stated that Team Glossner was adopted into the Handley family in 1984. He and Stacy immediately realized that they wanted to be part of the mystical notion known as Handley Pride. "We did not realize it at the time, but we were blessed to be part of the Golden Age of JHHS."
George expressed his gratitude for the academic freedom and instructional support that afforded him the opportunity to develop his teaching and coaching style. His innovative style was recognized through the awarding of the Stewart Bell Teaching Award and the Golden Gavel award at Handley. It was also recognized with the Kids Voting Award, LFCC Dual Enrollment Teaching Award, Walmart Teaching Award, the McDonalds Award, and awards from the Daughters of American Revolution and Sons of American Revolution.
"The recognition by the Handley 100 Celebration is certainty a highlight of my teaching career."
"Being remembered by past students and colleagues makes me so proud of the work we did while at JHHS. Although Stacy and I are no longer part of the Handley family, we will always have a special place in our hearts for the students, teachers, and support staff at JHHS.
"Thank you to the citizens of Winchester for giving us the opportunity to be a part of Winchester Public Schools."