Mike Foreman was an educator, administrator, historian, author, and community leader. He received the Winchester Evening Star Leadership Award in 1959. A member of Phi Beta Kappa, he earned his degrees at the University of Richmond and at the University of Virginia.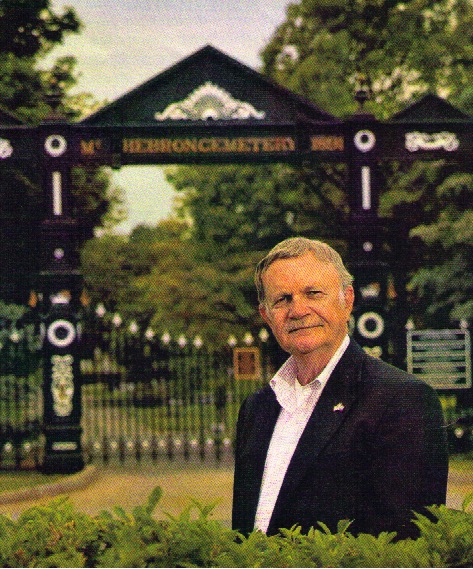 Mike joined the West Virginia Air National Guard as a medical technician in 1963 and taught government for a year at Handley. He often joked that he then did missionary work as a government teacher at James Wood High School before returning to Handley. He received the Outstanding Young Educator Award from the Winchester Jaycees in 1967.
Mike became an Assistant Principal at Handley in 1970 and served in that position during the racial disturbances in 1974. He was a member of the Winchester City Council from 1972 until 1975 when he was elected Clerk of the Winchester Circuit Court. He held the Clerk's position until he retired in 2003.
He continued his teaching career as an Adjunct Professor at Shenandoah University while Clerk of the Court. He received Shenandoah University's President's Award for Outstanding Service in Community History in 2007.
The Judges Athletic Association recognized his continuous service and contributions to Handley by awarding him the Eddie Manuel Senior Service Award.
The breadth of his community involvement can be recognized through the organizations he led. He was President of the Winchester Education Association, the United Fund, the Rotary Club of Winchester, the Winchester-Frederick County Historical Society, and the Mount Hebron Cemetery Board of Managers. He served as the chair of the Frederick-Winchester Unification Committee and was a member of the Winchester Torch Club.
He was President of the Virginia Circuit Court Clerk's Association. He served on the Board of Directors of the Virginia Education Association.
Mike was a co-editor of the Winchester-Frederick County Historical Society publication "Images of the Past" in 1980. He was the author of "History of the Nurses Training School, Winchester Memorial Hospital, 1903-1964" which he dedicated to his mother, Hazel Evans Foreman, RN, a 1927 graduate of the school. His second book entitled "Some Worthy Women" was published in 2007.
Because of his keen sense of humor and knowledge of local history, he was a popular speaker and a frequent Master of Ceremonies for civic events.
An avid grower of roses, the Rotary Club of Winchester worked with The Handley Library to create the Michael Foreman Reading Garden in his honor following his untimely death in 2012.