Betty was an excellent commercial studies student and active in student affairs at Handley. She was the school's first Homecoming Queen in 1954.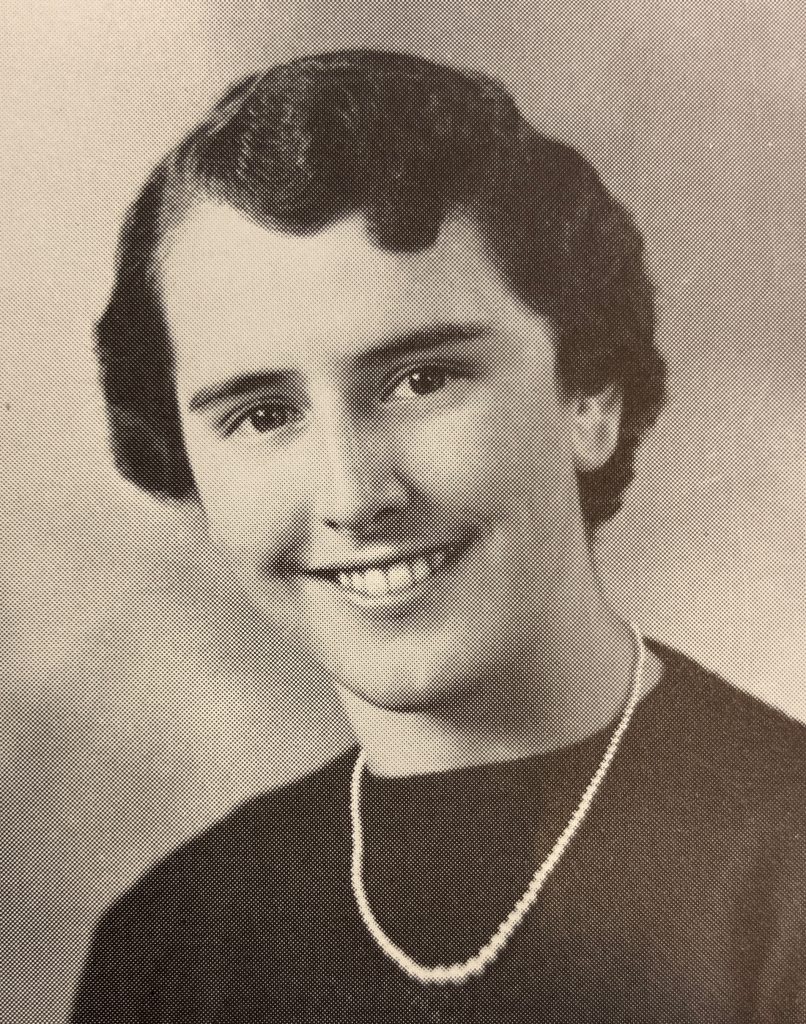 Betty started working part time for the Farmers and Merchants National Bank as a teller during her senior year. From then until she retired in 2001, she held many positions and became the first woman in Virginia to be named president of an established bank.
Betty served on the Board of Directors of the Winchester Medical Center, of the Chamber of Commerce, of Apple Valley Credit, and the Martinsburg Board of Directors for F&M Bank.
She was President of the local American Heart Association, Secretary of
Stonewall Jackson American Institute of Banking, and a volunteer for the United Way Campaign. She was a recipient of the Business and Professional Women's Club Community Leadership Award.
Betty was the Secretary of the Board of Trustees of Shenandoah University and worked on the annual fundraising committee. She received Shenandoah University's Twelfth Man Award for the development of and her dedication to the football program.
She was the recipient of the Judges Athletic Association's Eddie Manuel
Distinguished Service Award and the Ancil Gray Award for her continuing support to the Handley student-athletes.
Betty led the Handley High School Museum and Archives committee and took on the arduous task of the organizing the archives that had fallen into disarray during the 2005-2009 renovation. She oversaw the creation of the inventory and the placement of items into the vault. She selected items to be displayed in the archive room and ensured that new cabinets and lighting were constructed to better display Handley's history.