Taylor Beard is the most decorated female athlete in the history of John Handley High School. A seven time Virginia state champion in track and field, she is the first female to jump over 6' in the high jump and set the state record at 6'. 05"
She won the high jump, long jump, and triple jump in her final state meet.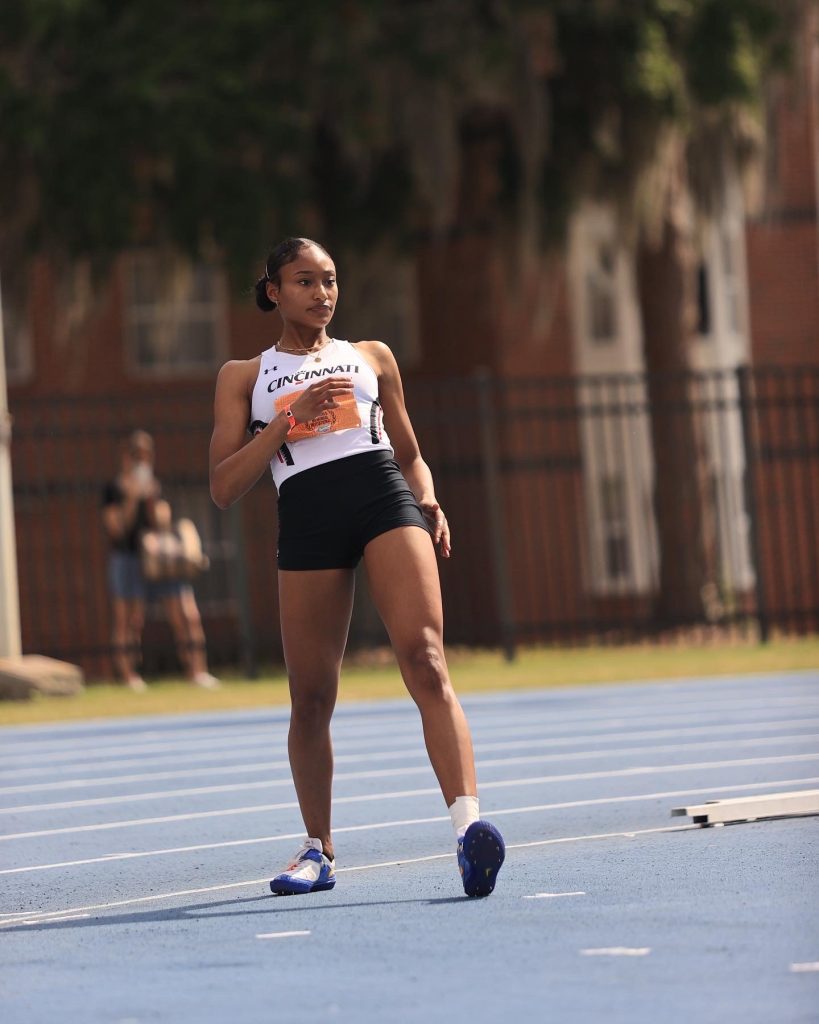 Taylor now holds the University of Cincinnati record and the American Athletic Conference Indoor record in the high jump (1.88 meters / 6'2"). She was AAC champion in indoor track and two time conference champion in outdoor track.
She qualified and competed at the 2020 Olympic Track and Field Trials.
At the 2021 NCAA Indoor Championships, she claimed 13 th with a jump of 1.76m and earned an All-American and national ranking at the end of the season.
Taylor competed in the NCAA championships four times and earned first team All American honors in the 2023 championships.
A Dean's List student, Taylor earned her Bachelor's degree in Social Work in June 2023. She interned at Bethany House Services, a homeless shelter in Cincinnati that serves homeless families by helping those families find employment opportunities, housing, childcare, and shelter. Bethany House staff work with outside programs to further the support for families.
Taylor will be attending University of Illinois in the fall working toward a master's degree in marketing.