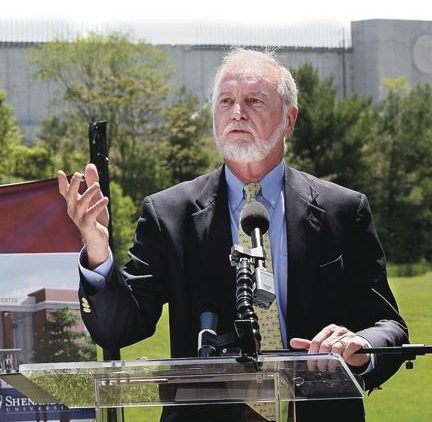 Alumni Speaker Series – A Fireside Chat with Jimmy Wilkins ('63)
In his 78 years, James R. Wilkins, Jr. has been an athlete, outdoorsman, businessman, elected leader, philanthropist, community servant and visionary. A member of the Handley High School Class of 1963, he is also a Handley Judge through-and-through.
This intimate discussion with Jimmy, as interviewed by radio personality Barry Lee, coincides with the recent publication of Jimmy's memoir, "Man on the Move".
All are welcomed. No admission fee.
The Alumni Speakers Series of the Handley 100 the Celebration is a monthly series of presentations by John Handley High School alumni with interesting life experiences to share. Presented in partnership with the Handley Regional Library.