Mary McKenzie graduated from John Handley High School in 1927. She continued her education at Penn Hall and later at the Parsons School of Interior Design in New York.
Mary and her husband, Carroll Henkel, started a modest furniture company in their basement with the help of a friend, John Harris, in 1946. The business moved to a larger facility on North Loudoun Street after a few years. The company employed 22 skilled woodworkers and produced furniture from cherry, mahogany and walnut woods when Mr. Harris sold his interests in the business in 1954. The Henkels built a new factory south of Winchester in 1963.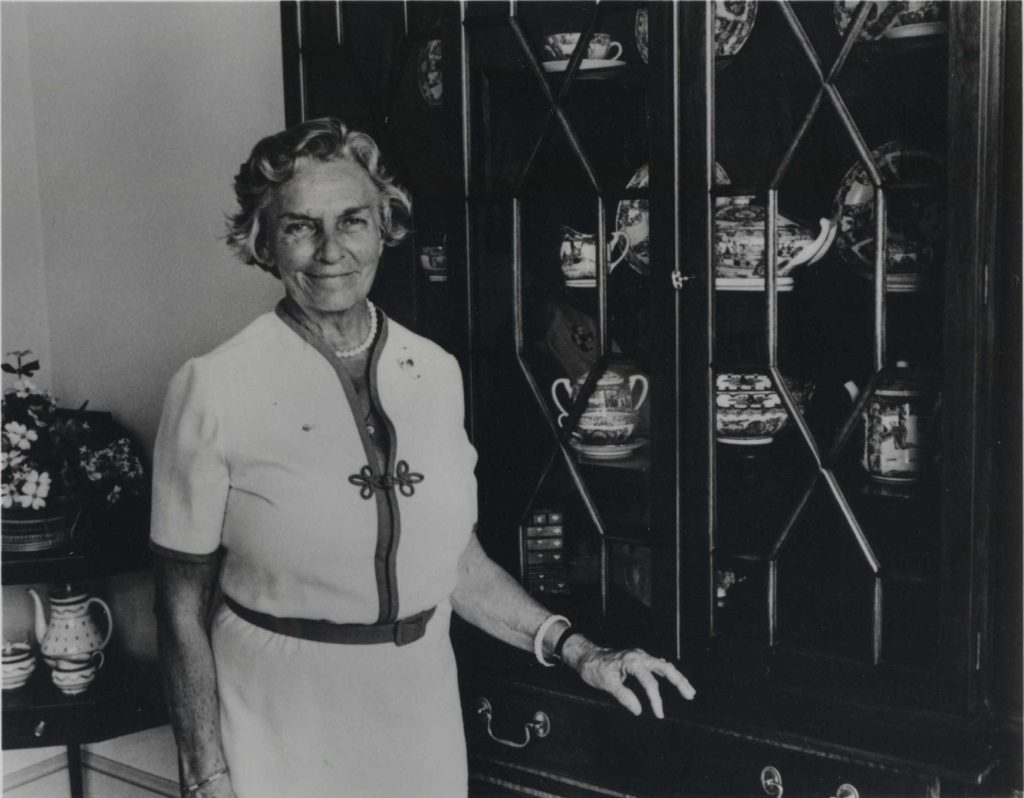 Many people encouraged Mary to sell the business after Carroll Henkel died in 1969. Instead, she took over operations. She took her employees to Colonial Williamsburg to study furniture manufacturing from master crafters and subsequently expanded the business to become one of the premier reproduction furniture companies in the United States.
Mary became the Chairman of the Board of Henkel-Harris in 1982. She was the first woman named to the board of directors of the Southern Furniture Manufacturers Association and the second woman named to the American Furniture Hall of Fame. She was the first woman named to the board of directors of Farmer and Merchants National Bank. She was named Boss of the Year by the Winchester-Frederick County Jaycees in 1974 and Woman of the Year in 1989 by the Winchester Business and Professional Women's Organization.

With her business established, Mary Henkel devoted her time, talents, and money to many community activities. Locally, she supported the Shelter for Abused Women, Big Brothers /Big Sisters, Shalom et Benedictus, The Handley Library, the American Cancer Society and the American Heart Association.

Mary served on the Board of Trustees of Shenandoah University. She endowed scholarships for area students and established scholarships for students interested in careers in the furniture industry including the Carroll H. Henkel Memorial Scholarship Fund at North Carolina State University.

One of her favorite activities was the annual presentation of a gift of furniture to the queen of the Shenandoah Apple Blossom Festival. Her wit and graciousness added significantly to the festival's Queen's Dinner.