Jimmy Dix started at Handley as a 4th grader in 1950. He developed an interest in Judge Handley at an early age and gained an appreciation for the endowment that has helped and benefited so many including his mother (`37), sister (`58), daughter (`84), and granddaughters (`2012, `2015).
Jimmy wanted to give back and help to keep the Handley legacy alive. He has now provided 60 years of volunteer service to John Handley High School.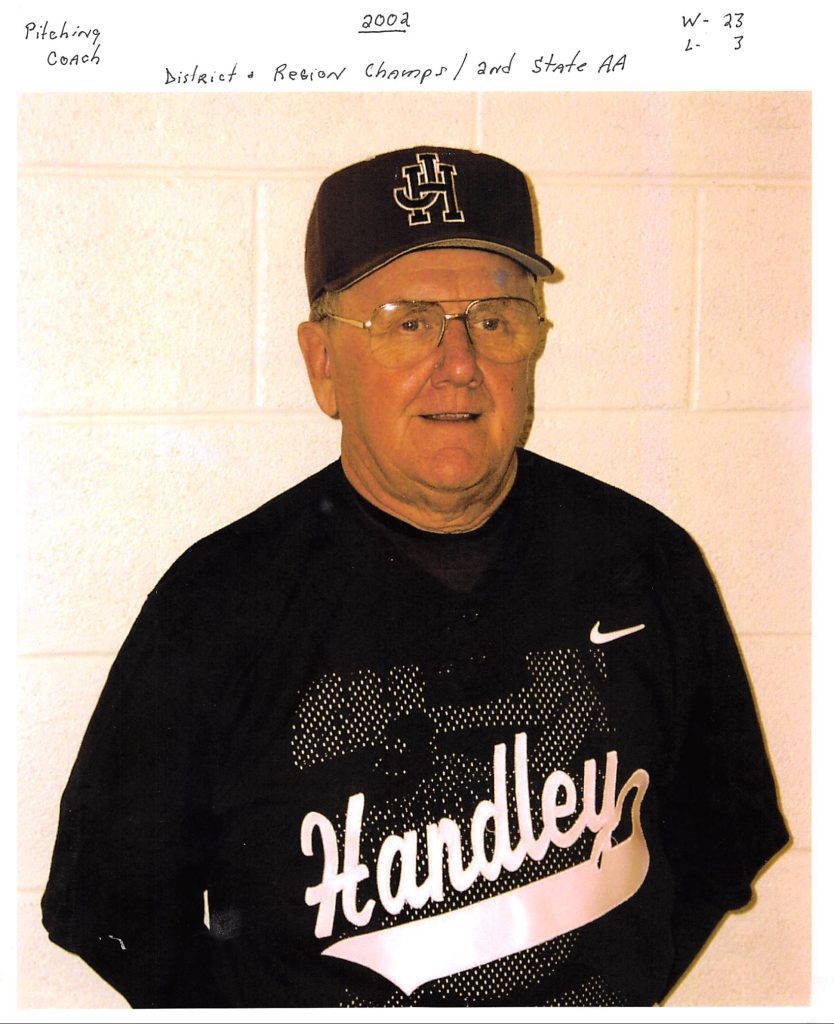 Jimmy started volunteering at track meets in 1964. In 1967, he joined the chain crew for football games and was the lead member until 2020. He also became the clock operator at boys' basketball games in 1967. He started operating the clock for girls' basketball in 1978 and continues to serve as the volunteer clock operator today.
Jimmy has long had an interest in softball and baseball. He was pitching coach under Terry Shickle in 1999 when Handley won its first state baseball championship.
Jimmy was inducted into the Hunter Maddex Hall of Fame in 2003 as a contributor. He was recognized not only for his years of support to the athletic programs but also for the fact that he always donated any compensation he received back to the athletic department. He received the Virginia Interscholastic Athletic Administrators Association Distinguished Service Award in 2016 for his service to high school athletics..
As a member of the Judges Athletic Association Board, Jimmy recommended the establishment of the Edwin Barksdale Wing of the Hall of Fame to honor athletes
from the Douglas School who would have attended Handley if not for segregation. He believed they were part of the Handley legacy and did not give up his pursuit until it was established in 2009.
Jimmy has done his best for Judge John Handley, for the Maroon and White, and for the monogram that stands for Handley Judges.