On Thursday, September 7, 2023, the Handley 100th Anniversary celebration continued. As part of the Alumni Speaker Series and the Alumni Speaker Series, the community listened to Norman Shankle. Shankle, a 1988 Handley graduate and former Shenandoah University student, has enjoyed worldwide renown in his classical and operatic career. He performed to piano accompaniment and discussed his life and career since his Handley days.
If you were unable to attended the event, enjoy watching below.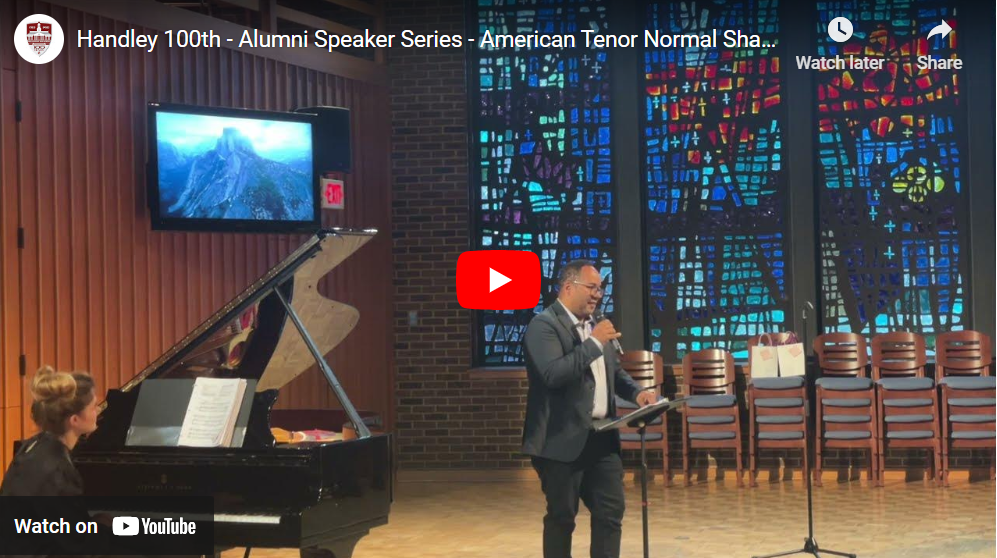 Norman modified his performance as he went along. His original list of pieces to perform were as follows.
Dies Bildnis ist bezaubernd schön – Wolfgang Amadeus Mozart (1756–1791)
Minstrel Man – Margaret Bonds (1913–1872)
Silent Noon – Ralph Vaughan Williams (1872–1958)
Ah! Leve-toi, soleil! – Charles Gounod (1818–1893)
Love Went A-Riding, H.114 – Frank Bridge (1879–1941)